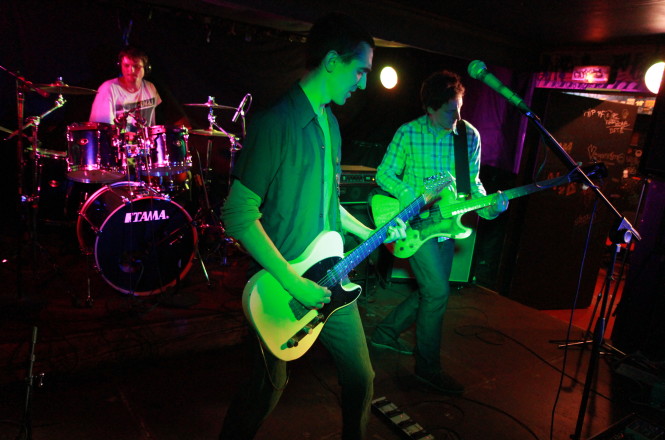 Xavier Andrieau & Palindromes (CZ)
The indie-rock trio was formed in the beginning of the year when the Prague-based French singer-songwriter and producer Xavier Andrieu decided to leave the slightly secluded safe place of the Dejvice basement studio and bring the experimental music of his Perpetuum Mobile project into a live band.
The trio has been trying to put the instruments to full use and to mix the raw character of the rock rhythms with the moodiness of the abstract guitar structures, repetitive motifs as well as live samples. The lyrics speak in English and French that brings lightness and a touch of playfulness to Xavier's otherwise urgent music.