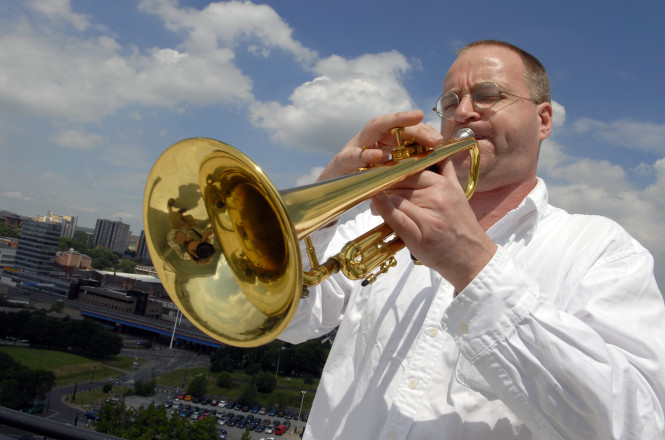 Didrik Ingvaldsen & Nocz Quartet (N/CZ)
The specific character of the Norwegian-Czech free-jazz ensemble has been the result of performing the pieces by the Norwegian trumpeter Didrik Ingvaldsen as they combine the contemporary trends in experimental jazz with the traditional free jazz procedures and the typical band lineup with a trumpet, a saxophone, a double bass and percussions. The typical features of the project combine upbeat play with dynamic breaks, combination of thoroughly composed sections with free spaces, distinctive melody, notable work with the rhythm during composition, as well as collective improvization.
Nocz Quartet has appeared at the Jazzinec festival in Trutnov, in the clubs of many European cities and has recorded footage for the Brno Radio. Toys, Toys, Toys and Toys, the quartet's first record, is being released in mid-June 2013 at the Slovak publisher Hevhetia.